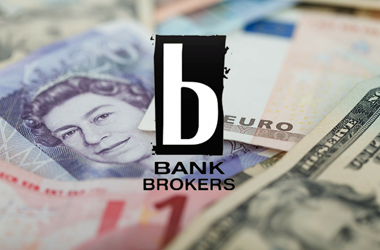 19 Apr

Bank Brokers UK
Bank Brokers UK is the British arm of an international banking consultancy Group with offices across Northern Europe, including London, Oslo, Copenhagen, Gothenberg and Stockholm. Bank Brokers UK focuses on reducing the cost of corporate and commercial banking for British businesses whilst ensuring they are being treated fairly by their current banking providers.
Bank Brokers UK had used another telemarketing company in the past who they had outsourced their calling to however, whilst this was successful, the company weren't in a position to provide the amount of appointments required. Bank Brokers needed their chosen partner to generate high quality sales appointments consistently, to protect their brand and to run a telemarketing project which was scalable to meet the changing needs of the business. They also wanted a partner who had international capabilities.
Provided with a rich database of prospective clients and content which clearly explained the benefits of using Banks Brokers we broadcast an email to each contact. We were targeting CFOs and Finance Directors in UK based companies who turnover over £20m each year. Having identified the companies who had a real need and interest in Bank Brokers' services, and were looking to review their banking costs, the telemarketing team called and nurtured a relationship with the decision maker. Initially, we were delivering 8 days of telemarketing per month.
In the first month of calling we booked 8 appointments for Bank Brokers' sales team. We continued to deliver one appointment per day for 4 months and were consistent in quality. In their fifth month Bank Brokers decided to scale up the project to 33 days of telemarketing per month for three months and we maintained a conversion rate of one appointment per day. We continue to meet our client's expectations and deliver high quality sales opportunities and hope to continue working with them in 2015.
"Great Guns have managed Banks Brokers' account with flexibility and professionalism and I highly recommend their services where scale is important but quality is paramount."
Neil Fillbrook FCII, Managing Director, Bank Brokers UK. December 2014